Welcome to the Bourbon Drive-In!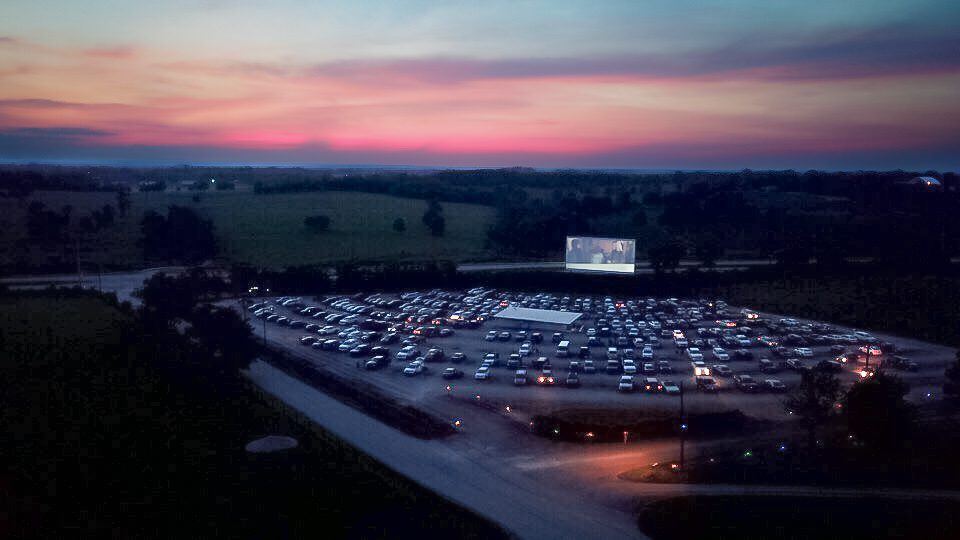 We are open for the 2023 Season!
As a friendly reminder, we are cash only at the box office and cash and credit cards at the concession stand.
Also, be sure to come with a working radio and tune in to 88.3 FM. Thank you!
The Bourbon Drive-In!
 It was established July 1956. The theater has been managed or owned by the Earlywine's from the onset. Everett and Helen Earlywine purchased the drive-in in 1974. Lanny and Patricia Earlywine purchased the drive-in in 1994. It has maintained it's family friendly atmosphere by offering 2 first run movies on weekends from Spring to late Summer or early Fall.
What are your ticket prices?
$10.00 Adults (11 and older)
$5.00 Kids (6-10)
5 years and under are free
Cash only at the box office. 
Cash or Credit Card at the concession stand.
Are you open nightly or weekends only?
We are weekends only except for certain movies when we do midnight showings. Always check for updates by visiting our website or call 859-987-2935 by Tuesday prior to the weekend.
Do you stay open if it rains?
Yes! We run movies, unless circumstances should become too severe or a power outage occurs.
Can I arrive for the 2nd feature only?
Yes. Although ticket prices remain the same as for both movies.
Can I bring my own food, snacks and drinks?
We do not allow outside food or drinks because our snack bar sales are the only source of income that keeps us open. A large percentage of box office sales go to the movie distributors. We appreciate your understanding of the rule. We offer a full service of food items at a reasonable prices. We appreciate your continued support.
Can I cookout or grill outside?
Sorry, no outside food is allowed and this includes grilling. No open flame fires, grills, glass bottles or fireworks are allowed for obvious safety reasons.
What if my car battery dies, can I get help?
Yes. If the battery runs too low to start your vehicle we have portable equipment for your assistance. Check with us at the snack bar and we will be glad to help.